Bill Knight Ford of Stillwater
uses Toff Bedliner to protect your investment

INSTALLATION CENTER
View Our Truck Inventory
Schedule TOFF Installation
PROTECT YOUR INVESTMENT
WITH A TRUCK BED COATING - INCLUDES CORROSION PROTECTION!
Applied directly to your truck bed, TOFF sprayed on bedliners form a permanent watertight bond between the vehicle and the outside environment, protecting it from corrosion, rust, scratches, scrapes, and dents. It adheres directly to every curve and contour of your vehicle and creates a non-skid surface that holds loads in place.
It works just as well on used vehicles to increase the resale value as on new vehicles to keep them in mint condition, and protects from everyday chemicals that can stain and corrode factory paint and other bedliners. TOFF withstands the dents, dings, and scratches of everyday use.
Performance
TOFF is a two component, modified polyurea elastomer coating that, when applied, becomes solid in seconds. Once applied, TOFF creates a water tight seal to the bed, protecting it from wear, corrosion, and impact while enhancing the appearance of the vehicle. The Best in UV Stability without the need for a topcoat or paying extra. TOFF bedliner is formulated to not chalk and "gray."
TOFF is sprayed-on new and used trucks in dealership across the country. Truck accessory shops and collision centers also spray TOFF for large and small projects.
TOFF is the ONLY sprayed-on bedliner made from renewable resources while also producing no VOC's. Toff tests their products in a state of the art laboratory with ISO 200-9001 certification to ensure the highest quality control.
How is TOFF applied?
Preparation Process:
The bed is draped in plastic and masked off to protect the areas of your tuck that will not be sprayed. Fiber tape is embedded to create clean cuts after application. The bed is thoroughly abraded to create the proper adhesion of the bedline. Finally, the bed is air blown and wiped down with a specialty cleaner to remove any loose particles.
Spraying
TOFF is consistently sprayed over the entire truck bed for an air and water tight seal. It dries almost instantly and is ready for use immediately.
Detailing
The pre-embedded fiber trim is pulled through the liner material, yielding a clean, straight, edge. All other plastic and masking is removed and any excess liner material is carefully removed. The result is a factory installed look that will protect your truck.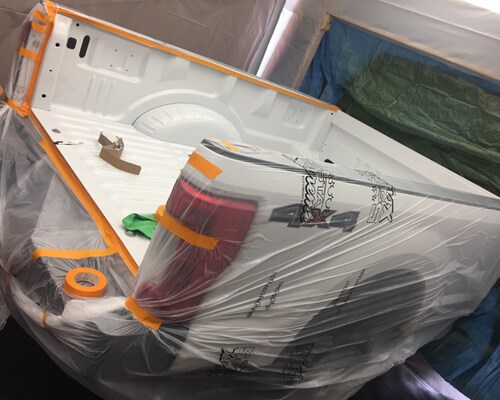 Before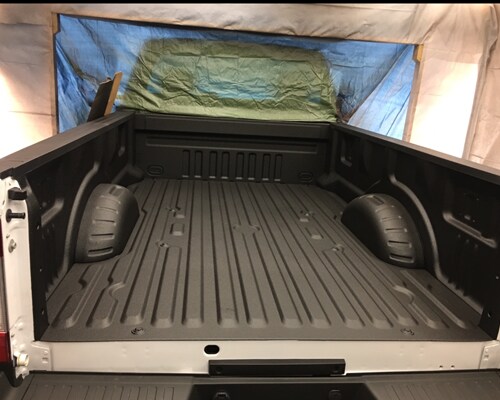 After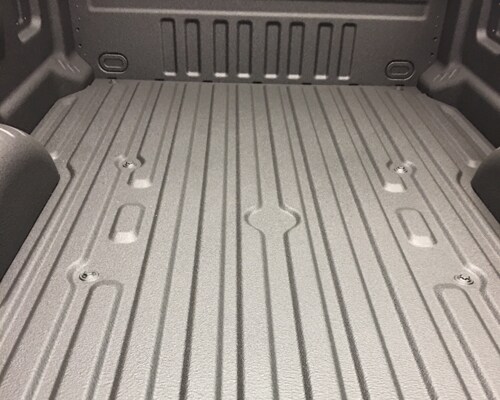 After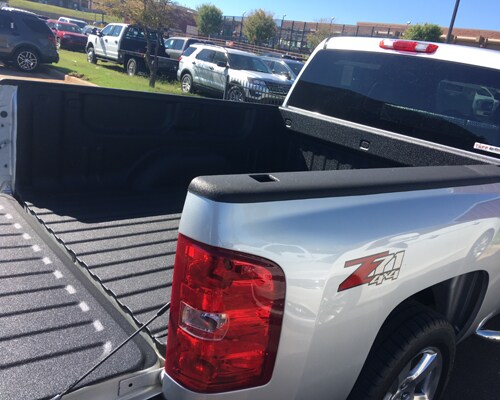 After

REASONABLE PRICES
Standard Short Bed....... $399
Long Bed................................ $499
Over the Rail..................$75 surcharge